What is the EUPILOT project?
The European PILOT (EUPILOT) project is a part of the European High Performance Computing Joint Undertaking (EuroHPC JU).
It aims to boost Europe's scientific excellence and industrial strength while ensuring its technological sovereignty in this field. From a European level, EUPILOT will provide full accelerator technology as a foundation for European Exascale systems.

The EUPILOT project's main objective is creating and validating the first EU-based accelerator platform for HPC (including compute-intensive AI). EUPILOT technology will be based on the RISC-V open-source instruction set architecture (ISA). The integration between the European IP accelerators and the customized software stack will pave the way to future Exascale levels of performance.
What is 2CRSi's role in the EUPILOT?
As a French servers designer and manufacturer, 2CRSi is taking part in this project and working in the hardware aspect.
We will design and build the open hardware compute and accelerators systems, needed to integrate the EUPILOT accelerator modules (EAM).

The accelerator system will be mainly composed of the Universal Baseboard (UBB), Host Interface Board (HIB), PCIe Gen5 riser cards, and Power Distribution Board (PDB). The UBB board is a carrier board which is capable of housing up to 8 EAM modules mounted on it and is used for communication between the EAMs and the host system.

The host system provides the base platform on which the host applications run and coordinate with the EAMs, through PCIe Gen5, to offload tasks to the EUPILOT accelerators.

We will then deliver OCP-compliant high-density nodes - thus dividing by 3 the required rack space (from 6U to 2U)

The provided HPC/AI accelerator system will also be able to host the new generation of Open Accelerator Modules (OAM) of high-power density up to 1000W per module. It will be compatible with liquid immersion cooling, thus enabling high efficiency and lower partial PUE.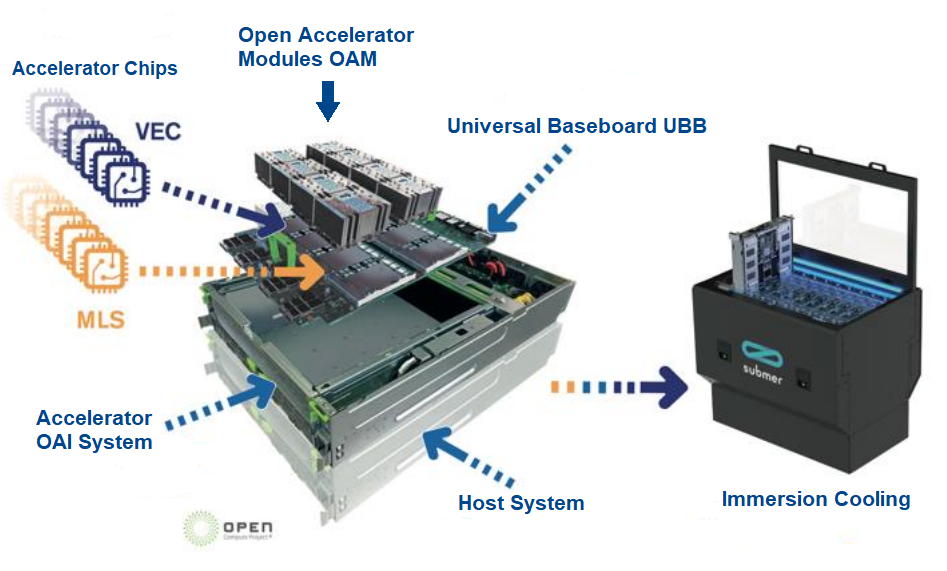 This project was funded by the French government as part of France 2030.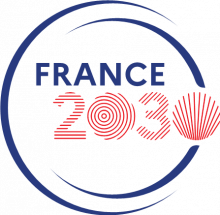 The European PILOT project has received funding from the European High-Performance Computing Joint Undertaking (JU) under grant agreement No 101034126. The JU receives support from the European Union's Horizon 2020 research and innovation programme and Spain, Italy, Switzerland, Germany, France, Greece, Sweden, Croatia and Turkey.